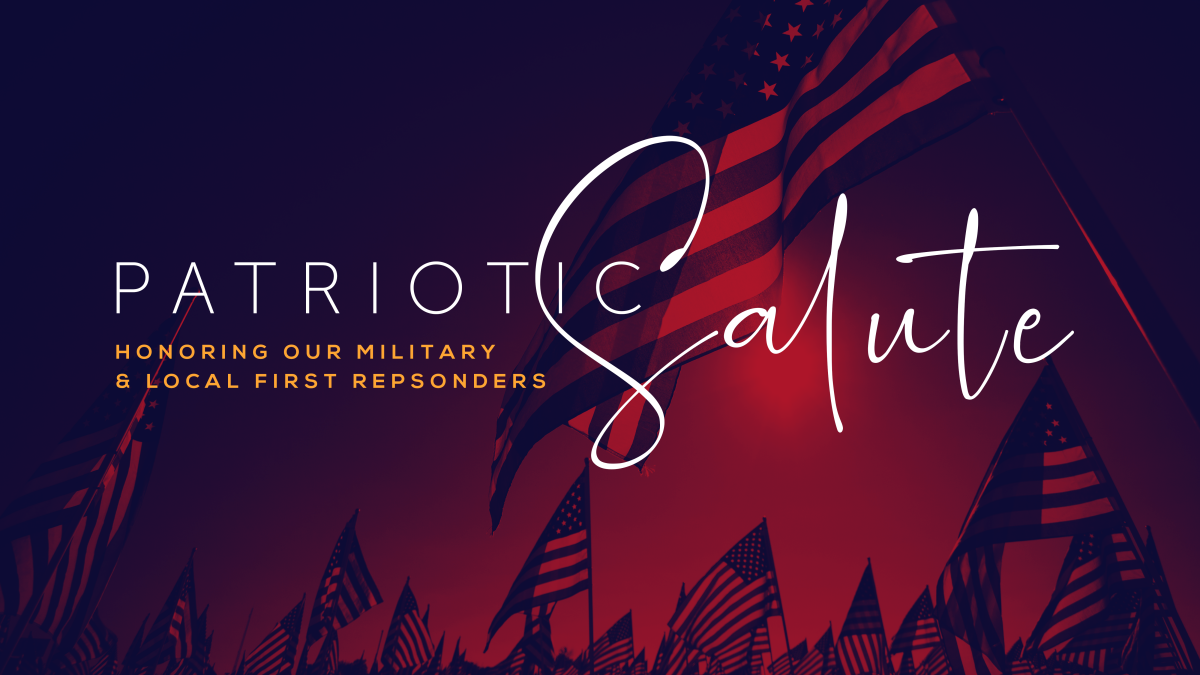 Saturday, July 02, 2022
,
5:00 PM - 8:00 PM
Room: Sanctuary
Join us for our Annual Patriotic Salute, honoring our veterans and local first responders.
Beginning at 5p in our main sanctuary, join us for a concert, featuring your favorite patriotic songs, sing-a-long songs, as well as special guest, Lance Brown.
Our special guest, Christian Speed Painter, Lance Brown from Arlington, Texas, brings passion and purpose to each painting through his unique live performance speed art. He is not only colorblind, but he completes his striking works of art on large canvases in less than 6 minutes. We can't wait to see what masterpiece Lance will create at our Patriotic Salute!
Learn more about Lance, visit: www.paintedchrist.com
This year's Patriotic Salute will feature the following menu for you and your family to enjoy after the concert:
Hot Dogs
Chili Dogs
Frito Pie
Chips
Watermelon
Assorted Desserts
Water, Tea & Lemonade
We can't wait to have you and your family join us at the table!
Stick around after the concert for family fun and activities featuring Lawn Games, a Dunk Tank, and Water Inflatables for the kids.
Parental Supervision is required for children to be on the water slides.
Make sure to pack a change of clothes and a towel for the kids.

---
This event is free and open to the public.
The concert portion will be live streamed to our Facebook page and YouTube Channel.