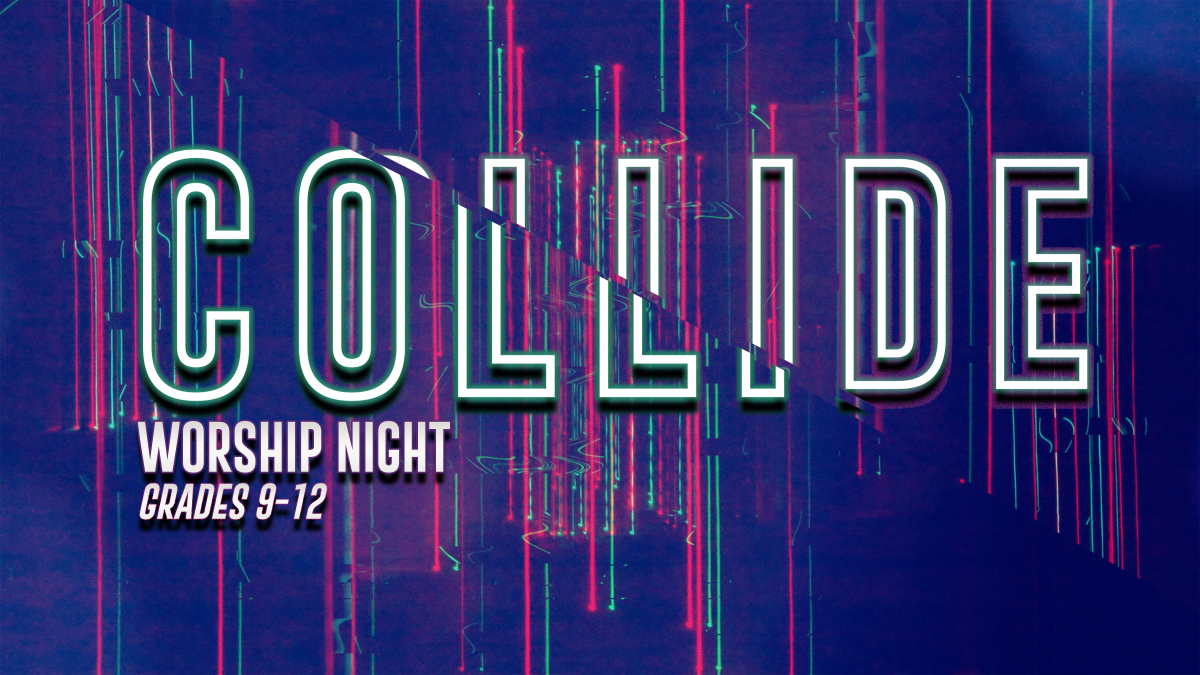 Sunday, June 27, 2021
,
6:30 PM - 8:30 PM
Join high school students from all over the DFW Metroplex for a night of games, a time of worship, and reflection of God's Word.

You don't want to miss this! Mark your calendars to join us at Peace!
If you have any questions, please contact
---
This event is for high school students only, grades 9th-12th.
---
The purpose of Collide is to gather high school students from the area together. So often our youth groups only meet with one another and we don't often give them a larger sense of the Christian community.

Through Collide, we hope to help students understand that there are people who believe what they do all over the DFW Metroplex. We hope they will gain a renewed sense of confidence in their faith and a missional spirit in their schools.