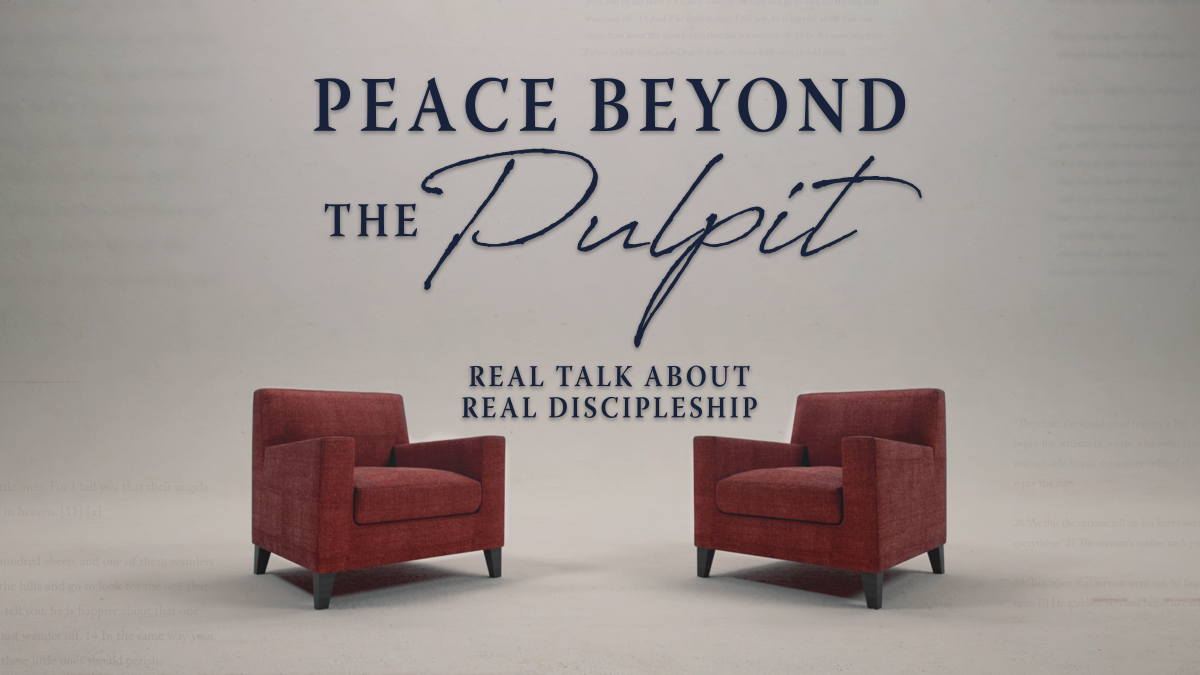 Every Wednesday, from 05/19/2021 to 07/28/2021
,
11:00 AM - 11:45 AM
This summer, our Discipleship Coordinator, William Rowland, and one of our Pastors will sit down each Wednesday for a discussion on taking our faith outside of Sunday mornings, and what that may look like in your life.
These conversations will discuss current, and relevant social topics and dive deeper into recent sermons, so that we can learn how to apply scripture to our daily lives.
We want you to ask us the hard questions, the social questions, and the questions that you struggle with finding the answers. Send your questions to
Peace Beyond the Pulpit is an online only event and will be streamed to
our Facebook Page and YouTube Channel.