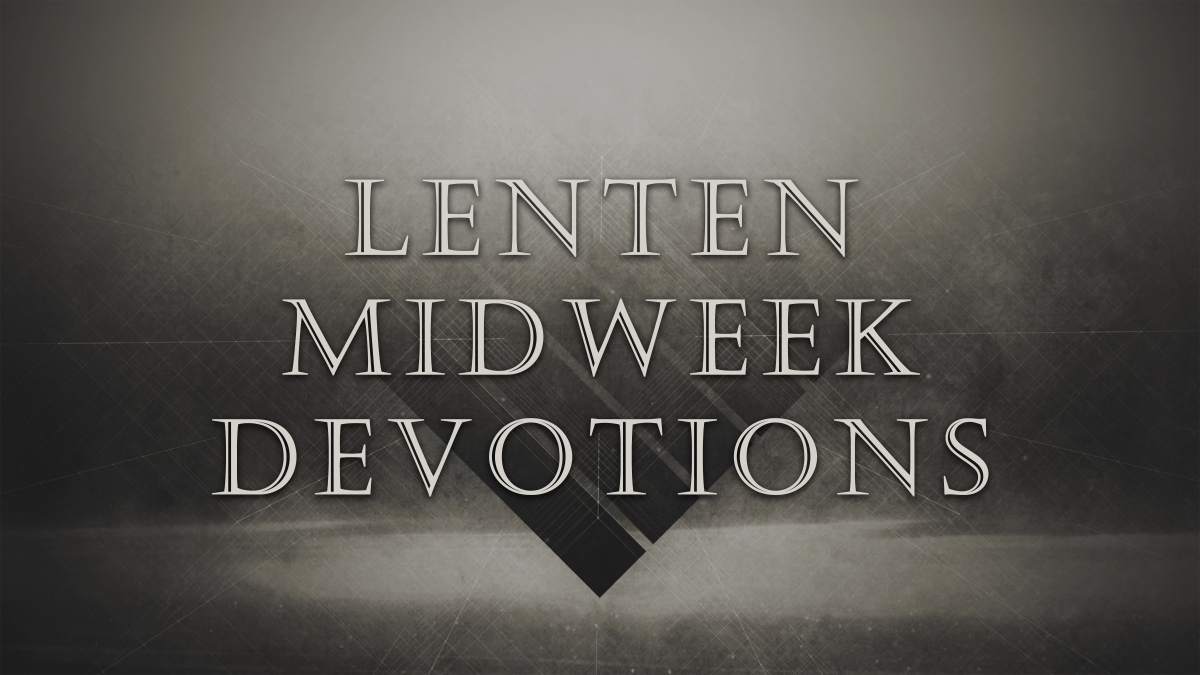 Every Wednesday, from 02/24/2021 to 03/24/2021
,
5:00 PM - 5:30 PM
Room: Online Only
Join us Online, each Wednesday in Lent for a Midweek Devotion with Pastor Morgan.
---
The Church season of Lent is a time for Christians to seek, to renew, and to grow in their faith. It is a tome to focus intentionally on our spiritual life and health. Spiritual Disciplines are one of the methods the Church has used for centuries to draw focus and renewal. Over the course of the next 5 weeks, we will look at 5 different practices of Spiritual Disciplines to help train our mind, body, and spirit to seek, renew, and grow in our faith.
---
Lenten Devotions will be posted on our Facebook Page, YouTube Channel, and Website each Wednesday at 5:00pm.