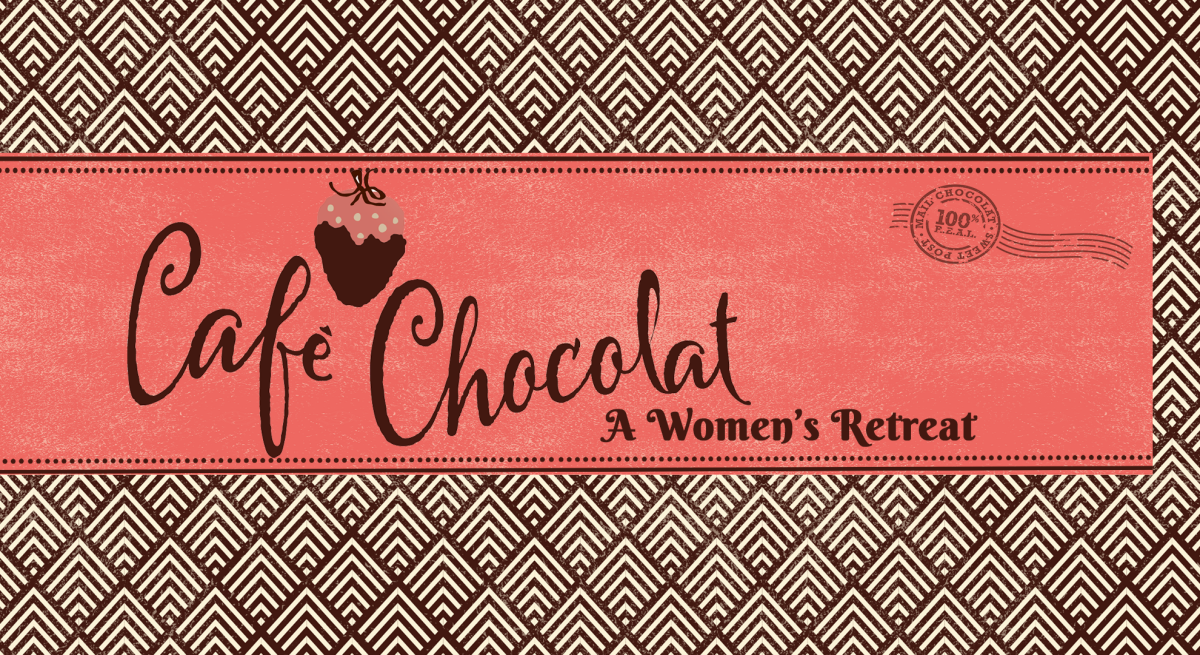 Friday, October 30, 2020 - Sunday, November 01, 2020
Ladies! You are invited to join us for a Women's Retreat, October 30 - November 1.
Join us this fall as we indulge ourselves in a weekend retreat all about chocolate. Yes, chocolate! Cafe Chocolat is a relaxing chocolate-themed retreat, and while the name sounds rather tasty, we will be using chocolate as a metaphor for God's extravagant grace.

We pray you will be able to join us for a weekend full of worship, devotion, friend making, laughing, talking, Bible study and relaxation.

Cost is $150 per person, and includes meals, lodging, and materials for the retreat.
Social distancing and masks will be enforced in accordance to local guidelines at the time of the retreat.

More information will be sent as we approach the retreat.
---
Registration is now open! But don't wait, as space is limited.
Click Here to Register
If you have any questions, please contact