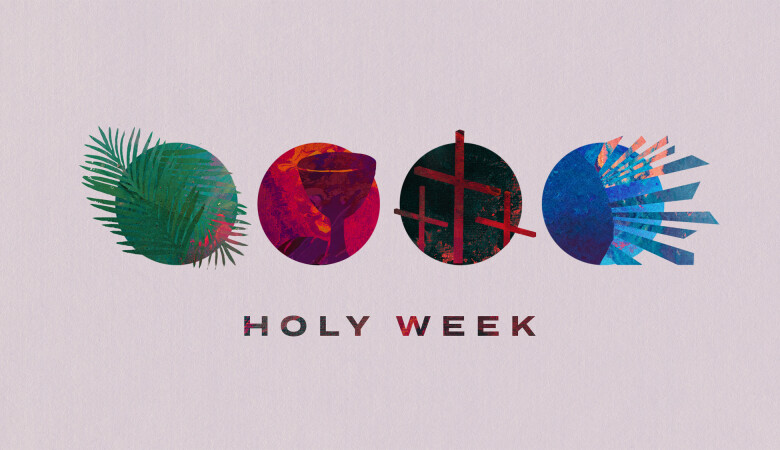 Holy Week observances can be traced all the way back to early centuries of the church. As church history progressed, the Church Year or Liturgical Calendar, as we know it today, was fully developed. But before we had the Advent or Lenten season, the events of Holy Week were given prominence in the early church. These events are the basis of our faith! Christ instituted the new covenant and the Lord's Supper on that first Maundy Thursday. Scripture was ultimately fulfilled on Good Friday as the ultimate sacrifice was made with Christ's death. Then came Christ's resurrection on that first Easter Sunday… and the rest, as they say, is history.
So why do we celebrate Holy Week? Why isn't focusing on Easter enough? By only celebrating and focusing on Easter, you miss out on what makes Easter so transformational. For Christ to be raised from the dead, He first had to die to bring about the forgiveness of sins, as He did on Good Friday. In order for the old covenant to replaced, a new one had to be instituted, as He did with His disciples at the Last Supper. By focusing on the events of Holy Week and not just Easter, we can fully experience the joy and celebration that comes with the resurrection as we experience the fulfillment of the promised Messiah from the Old Testament in Jesus Christ, our Risen Savior.
As Christians, we hear the word "holy" so often we forget its significance. It's so often associated with other words like "purity" or "righteousness." While these words are associated with being holy, for something to be holy it must first be set apart from what is common. How appropriate it is that this week… this most important week in our Christian observances be referred to as "holy." Holy Week is anything but common and should be set apart from every other week. It is Christianity in its simplest form… the very essence of our faith conveyed over the course of just a few days. Holy Week is a package deal… a series of events and days intimately woven together leading us on a journey of joy, sadness, waiting, and then finally celebration.