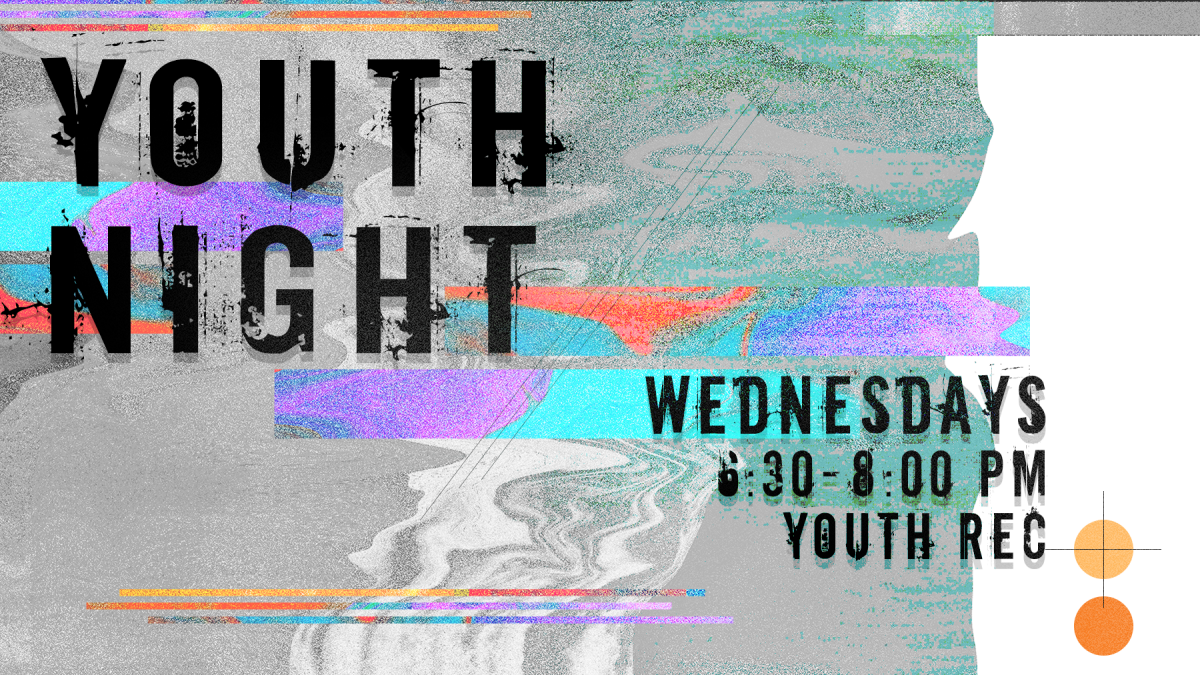 Every Wednesday, from 09/16/2020 to 11/18/2020
,
6:30 PM - 8:00 PM
Room: Youth Rec
Youth Night is for students in grades 6-12.
---
Join us in-person for fun activities, time in God's Word, and prayer.
Here are some the safety precautions we will be taking to keep you and your student safe:
Masks will be required to enter the building and required to be worn at all time.
Social distancing will be strictly enforced.
Hand sanitizer will be available for use and required upon entry to Youth Rec.
Temperatures will be taken as your student arrives.
---
Make sure you take a close look at the calendar below! Some will be for Middle School only, or High School only, and others will be a combination night.
---
This Fall, we will study Spiritual Gifts and how to figure out your gifts, and how to use them.
Calendar of Youth Nights
September 16: Painting Youth Rec | Combined Youth Event (grades 6-12)
September 23: Painting Youth Rec | Combined Youth Event (grades 6-12)
September 30: Combined Youth Event (grades 6-12)
October 7, 21 & November 4: High School Event (grades 9-12)
October 14, 28 & November 11: Middle School Event (grades 6-8)
November 18: Combined Youth Event (grades 6-12)
---
If you have any questions, please contact